Albina Community Bank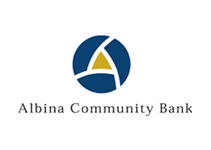 Albina Community Bank was founded in 1995 to serve the residential and commercial credit needs of primarily low- and moderate-income individuals and families in the diverse neighborhoods of North Portland. Today the bank has grown into a channel for socially conscious individuals and businesses in the Portland area looking to make a difference in their local neighborhoods.
Related News
|
Wednesday, January 11, 2017
Albina Community Bank is seeking a  Senior Universal Banker to support with all over-the-counter banking services as well as with complying with banking laws & regulations.  
Albina Community Bank |
Wednesday, January 11, 2017
Albina Community Bank and Beneficial State Bank are taking steps to increase impact in 2017 with several key leadership changes that build on the work of departing Albina CEO Cheryl Cebula. A 30-year banking veteran, Cebula joined Albina in 2003 and most recently returned the bank to strength and stability after the turbulent financial crisis. In preparation for Cebula's March 31, 2017 departure to pursue other opportunities, her leadership roles are being assumed by Kat Taylor and Dan Skaff, co-CEOs of Beneficial State. 
Albina Bank |
Wednesday, October 12, 2016
After rigorous evaluation, Albina Community Bank joins ten other Certified B Corporation banks worldwide, which demonstrates their longstanding commitment to making an impact in the Portland, Oregon community. CDBA Members now make up 50% of all Certified B Corp. Banks with members Spring Bank, Beneficial State Bank, Sunrise Banks, and Virginia Community Capital already having secured their certification.