GN Bank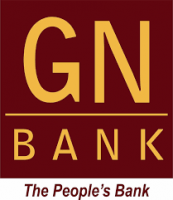 Thirteen African-American men, and their many supporters, had a dream to establish a savings and loan association sensitive to the needs of Black residents of Chicago. Their persistence paid-off when in 1934, Illinois Service Federal was founded. In 2016 ISF was purchased by Groupe Nduom and in 2018 the bank changed its name to GN Bank.
Related News
Office of the Comptroller of the Currency |
Thursday, May 16, 2019
Bob Klamp, CEO of GN Bank, has been elected to serve on the Office of the Comptroller of the Currency's (OCC) Minority Depository Institutions Advisory Committee (MDIAC). The committee provides an invaluable perspective on the business environment affecting minority depository institutions, their customers, and the communities they serve. The committee also provides advice regarding the condition of minority depository institutions, potential regulatory changes or steps that may promote their health and viability. The committee includes officers and directors of minority depository institutions and other depository institutions committed to supporting minority depository institutions of all types and sizes. CDBA's membership may contact Bob Klamp by email with thoughts on relevant issues.
Black Excellence |
Monday, April 15, 2019
The recent #BankBlack social media campaign has brought black banking back into the national consciousness. The movement has inspired thousands of people across the country to transfer or deposit millions of dollars into black-owned banks for the first time. With this support, black-owned banks invest in urban communities, employ African Americans, and inspire black home ownership. For those considering making the change, here is a list of 13 banks to consider, including CDBA members United Bank, Industrial Bank, Harbor Bank of Maryland, Broadway Federal Bank, OneUnited Bank, Carver State Bank, First Independence Bank, GN Bank, and Metro Bank.
Chicago Tribune |
Tuesday, July 24, 2018
The last black-owned bank in Chicago is changing its name to reflect its owner's global ties in an effort build trust in its future. Illinois Service Federal Savings and Loan in Bronzeville, known as ISF Bank, will become GN (Groupe Nduom) Bank, taking on the name of a separate, international banking company owned by its chairman, Papa Kweisi Nduom. Nduom grew up in Milwaukee but was for years a government minister and Member of Parliament in Ghana. GN has about 300 branches worldwide, according to the company.