FBT Bank & Mortgage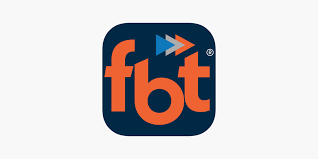 FBT Bank & Mortgage is a full service bank with its beginning in 1931 as Fordyce Bank & Trust. Our bank has grown from one location to five, with total assets of approximately $125 million. We have maintained strong growth as a community bank focused on the communities we serve. Our goal is to offer state-of-the-art products and services while delivering personalized attention our customers deserve and developing personal relationships that will last for many years. We believe our customers are our greatest assets.
Related News
Booneville Democrat |
Tuesday, September 11, 2018
On the morning of Saturday, September 15th, FBT Bank & Mortgage hosted its second annual Give 'N' Get Outdoors event to support the White Hall Food Pantry. The drive encouraged attendees to donate food items for those in need. The joyous event featured many fun activities such as a raffle giveaway, free sandwiches, a bounce house for children, and music. Last year's event was a great success, with community residents donating six truckloads of non-perishable food items.