CDBA Peer Forum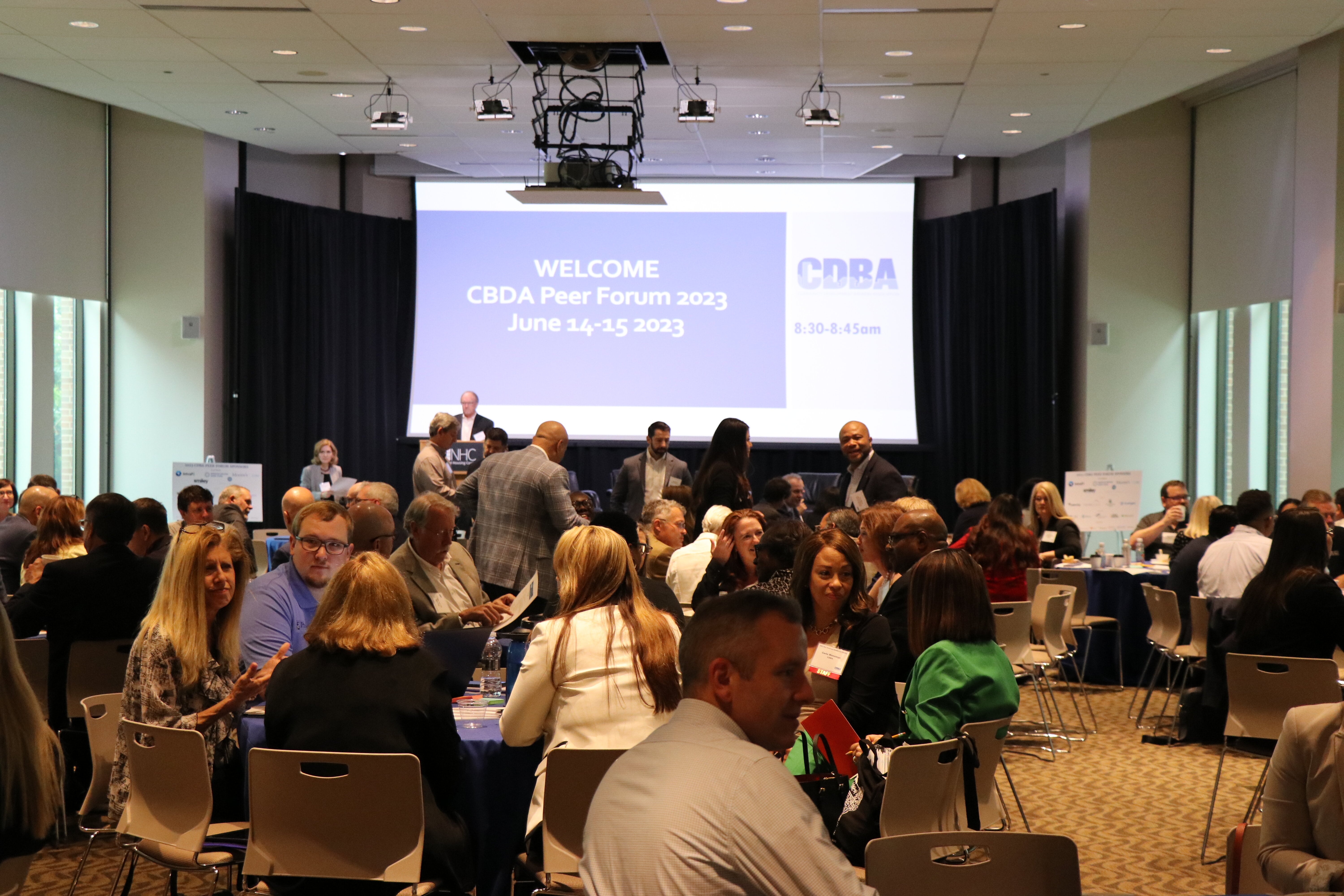 The Community Development Bankers Association hosts regular events that foster interaction between Community Development Bankers.
CDBA's annual Peer Forum is our premier event, a two day roundtable discussion featuring conversations between community development bank executives and leading community development finance experts. Over the years, the peer forum has come to play a key role in the Community Development Banking industry as a hub of relationship building, policy discussion and innovation.
In addition to the Peer Forum, CDBA stages special events aimed at increasing the capacity of our industry. CDBA workshops provide practical training for bankers on topics from social impact to how to access federal resources.