Citizens National Bank of Meridian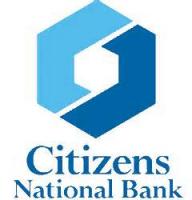 As Mississippi's community bank, Citizens National Bank is focused on encouraging personal, business and economic development that finance the dreams of Mississippians.
Related News
Citizens National Bank of Meridian |
Friday, January 4, 2019
Citizens National Bank's John C. McRae has been honored in this year's Bank Investment Consultant's Top 100 Bank Advisors list. Bank Investment Consultant is a leading publication in the industry and has named McRae in this list three unique times. McRae serves on the bank's Wealth Management Division, is a Branch Manager, and also a Senior Financial Advisor. "I am still humbled by this recognition," says McRae. "I look forward to continuing to serve our clients in the accumulation, preservation and transfer of wealth."
Citizens National Bank |
Monday, December 17, 2018
Last month, Citizens National Bank received the 2018 Community Impact Award at the 22nd annual CRA & Fair Lending Colloquium in Hollywood, Fla. The award specifically recognized the bank's Power of Local Community Development Program, which helps the unbanked establish credit, improve credit scores, and secure affordable home loans. "Our vision is to assist our customers in creating a personal financial plan that enables them to achieve their dreams," said J. Scott Sills, Chief Marketing Officer at Citizens National Bank.
CDFI Fund |
Thursday, September 29, 2016
The CDFI Fund publicized the awardees for the Financial Assistance, Technical Assistance, and Healthy Food Financing Intiative funds for FY2016. We congratualte the six CDBA members who won awards in this round: BankPlus (FA), Citizens National Bank of Meridian (FA), Neighborhood National Bank (TA), Spring Bank (FA),  Southern Bancorp (FA), and Start Bank (FA). Click on Read More to see the full awards list.