Impact Stories
First Eagle Bank Helps the Shirks Achieve Homeownership
For the Shirks' first nine years living in Chicago, they squeezed their six family members into a 2-bedroom apartment. The Shirks believed homeownership was out of their reach. But thanks to a partnership between community development organization Neighborhood Housing Services of Chicago and First Eagle Bank, their dreams of homeownership came true. First Eagle Bank is a participant in Neighborhood Housing Service's Community Banks Initiative, which connects capital and financial support from community banks to Neighborhood Housing Services' community development projects. Through this partnership, First Eagle Bank and Neighborhood Housing Service worked with the Shirks to secure a grant for first-time homebuyers from the Federal Home Loan Bank. This grant, combined with a purchase loan made through Neighborhood Housing Service's lending arm, gave the Shirks the financial resources they needed to afford a home. The house they chose to buy was a vacant, single-family home on Chicago's West Side, featuring a beautiful view of the Garfield Conservatory and Garfield Park. Since moving into their new house, the Shirks have been proactive in improving their neighborhood. They have led their neighbors and worked with a number of community organizations to transform the vacant lot on the corner of their block, long overgrown with weeds and filled with trash, into a vibrant community garden. Read more about how First Eagle Bank and Neighborhood Housings Services of Chicago helped the Shirks HERE >>
Beneficial State Bank Borrower Inner City Advisors Helps Small Business Owners Succeed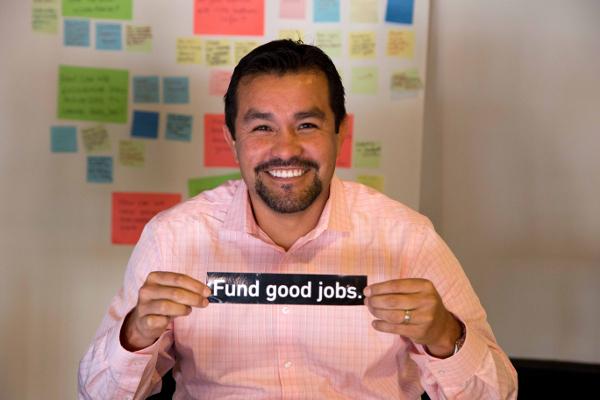 Inner City Advisors (ICA), a customer of Beneficial State Bank, believes that what's good for small businesses is good for their communities. Based in Oakland, California, ICA aims to facilitate the growth of vibrant communities with education, advising and consulting for entrepreneurs. Its partner, Fund Good Jobs, buttresses that support with tailored venture investing. Together, the organizations support an ecosystem of small businesses that improves communities by providing amenities and employment to people who face high barriers to employment.
ICA provides a range of tailored services that help small business owners succeed. Their Entrepreneurship Institute gives entrepreneurs the skills and practical know-how they need to advance their businesses. ICA also provides business advising, connecting a network of established executives and experts to small businesses for pro bono consulting. Finally, ICA's Talent Management Initiative brings benefits back to the community. It connects entrepreneurs with talented staff, promoting employment for talented members of the community.
Southern Bancorp Helps KIPP Delta Charter School Boost Educational Outcomes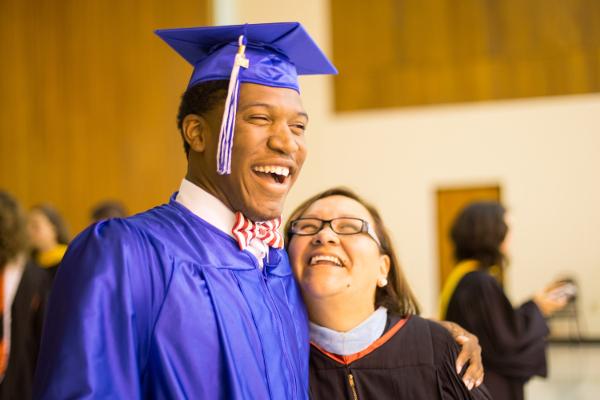 Over several years, Southern Bancorporation of Helena Arkansas has financed the development and expansion of facilities for the KIPP Delta Charter School in Helena, Arkansas. In the heart of the Mississippi Delta region, education attainment and graduation rates significantly lag the nation and perpetuate chronic poverty. The KIPP School is changing this dynamic for their students and has outperformed nearly all schools in Arkansas while serving several hundred students in the second poorest county in the state. Even though 88% of the students qualify for free or reduced price lunch, 85% of its three graduated high school classes are still enrolled in college. This achievement is even more remarkable because the Arkansas college graduation rate is less than 40%. Southern has been a partner of KIPP since it came to Helena providing facilities financings, grants, and other support. In addition to creating over 100 new jobs in a USDA-designated Persistent Poverty community, KIPP has doubled the number of children from Phillips County attending college.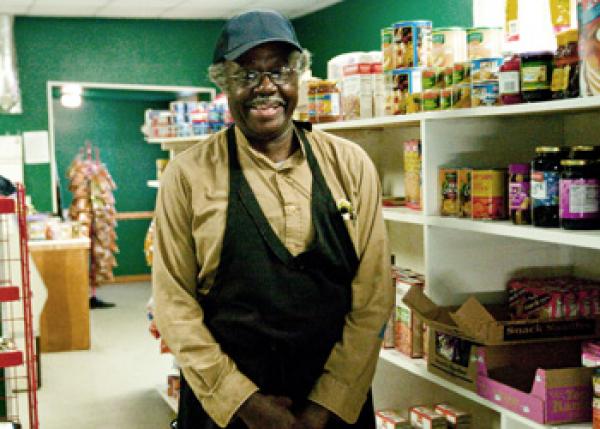 Odis Goodloe opened The Convenience Outlet in Wabbaseka, Arkansas on October 28, 2006. The Convenience Outlet is a small grocery store situated in a rural town of 323 residents. Mr. Goodloe envisioned starting a business that would benefit the community and not require the elderly population to travel to the nearest city to get groceries and supplies. Mr. Goodloe states, "A person can find everything he needs here at The Convenience Outlet." The store carries items such as bread loaves, sodas, deli meats, dairy products, oil, Windex, and other house hold goods. Mr. Goodloe is a retired military veteran of 22 years and has worked for Wal-Mart for ten years. He stated it was time to do something of his own. He expresses he needs to stay busy. With the assistance of Southern Good Faith Fund's Business Development Center, Mr. Goodloe was able to obtain a loan to add to his personal investment to start the business.
Greater Charlottesville Habitat for Humanity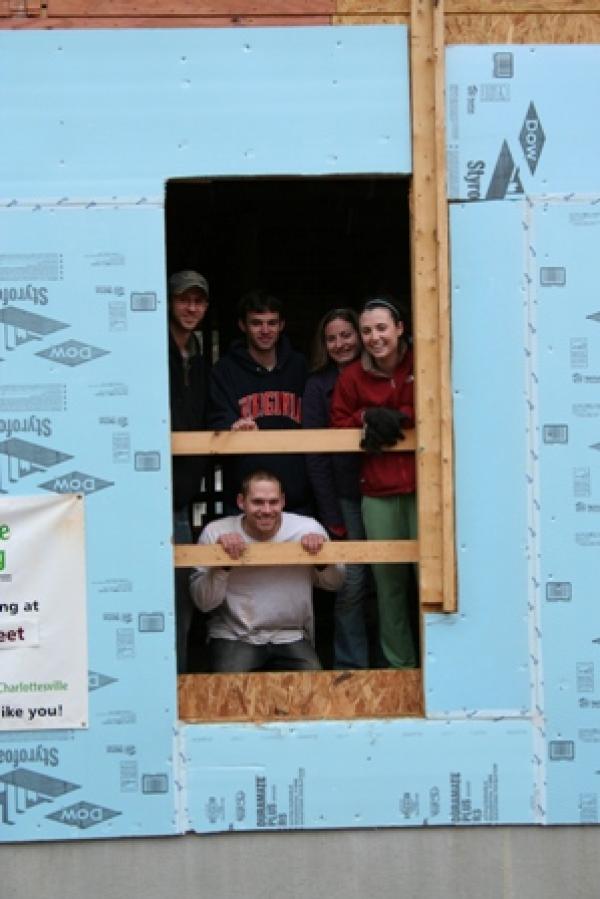 Providing affordable housing and most importantly helping low-wealth families become homeowners is Greater Charlottesville Habitat for Humanity's primary mission.
"This is a very high-cost part of the state. We realized that the traditional Habitat model was not going to work here," said Executive Director Overton McGehee. "So we're developing mixed-income communities so that the market-rate and mid-range units will help pay for the affordable units for low-wealth families."
This Habitat is taking it a step further.  They are buying trailer parks threatened by new development. The Charlottesville affiliate is the first Habitat in the country to try such a strategy.
Community Capital Bank of Virginia, also known as Virginia Community Capital, provided a line of credit to help Habitate gain site control and buy a 100- acre Southwood Mobile Home Park in Albemarle County.
"Right now traditional banks are not very interested in making loans secured by undeveloped land," Overton said. "VCC was willing to do something that other banks were not willing to do."
Without Habitat, the 361 families currently living in Southwood would be displaced. Instead, these families will continue to live there and receive much higher quality affordable housing. With a projected 600 to 800 units available, many new families will also benefit. The partnership of Greater Charlottesville Habitat for Humanity and Virginia Community Capital gives the Southwood community and Charlottesville hope for a brighter future.
"I hope VCC will help us further on this project over the years and on other projects as well," Overton said. "I highly recommend them to other non-profits."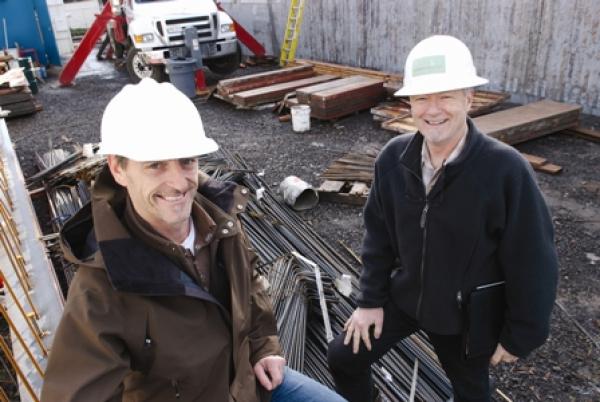 Portland OR is greener today thanks to Albina Community Bank. Albina made a loan to support the development of Mississippi Avenue Lofts in the Mississippi Historic District of the city. Targeted for LEED® Gold Certification from the US Green Building Council (USGBC,) Mississippi Avenue Lofts is a new sustainable 56,000 square foot 4-story mixed-use development featuring 32 live/work one, two-bedroom and penthouse lofts, secure parking and 5,900 square feet of ground floor commercial space. The project features access to retail stores, restaurants, and the local music scene.  A few tangible "green" benefits to the community include:
*  500 tons of material recycled during de-construction
*  350,000 pounds of 98% post consumer recycled rebar
*  180,000 pounds of 95% post consumer recycled structural steel fabricated regionally
*  100,000 board feet of Forest Stewardship Council (FSC) certified timber from a local supplier.
Inside and out, every detail has been considered in this high performance building, from the state of the art energy sharing heating and cooling system, efficient use of space, to exposed timber beamed ceilings, polished concrete floors, and regionally produced 100% pre-consumer recycled SkyBlend particle board coarse in all cabinets and built-ins.
The development team of Mr. Peter Wilcox, Mr. Bill Jackson, and Mr. David Yoho has taken an unprecedented approach to incorporating new innovative sustainable technologies in the project; and their excitement is obvious when they talk about Mississippi Avenue Lofts and keeping Portland a leader in sustainable building.
Not only is the Mississippi Avenue Lofts good for the environment, its good for the community.  The project created affordable housing, jobs, and opportunities for regional and minority-owned businesses in the building trades.
It's definitely not the cheapest way to build, but the team wouldn't have it any other way. "It's the only way to build if you have kids, grandkids, or love nature," noted Mr. Wilcox, an architect and development partner in love with the diverse neighborhoods of North and Northeast Portland. An ex-Multnomah County Housing Director, Mr. Wilcox has committed 25 years and nearly 1,000 units of affordable housing to the city, including Albina's mixed-use MLK Office. Albina has provided a means for Milcox to follow his own green heart.
Rev. Dr. William Howard - Bethany Baptist Church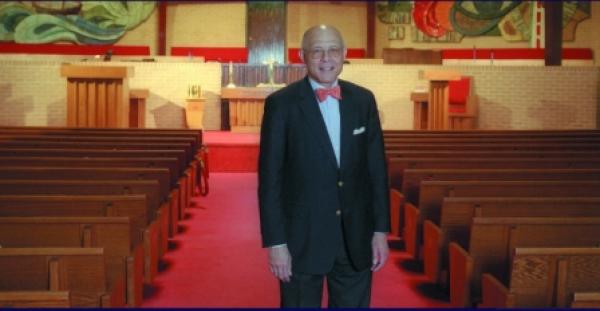 "City National is helping us restructure a mortgage program on a 22,000 square foot school building that was built as a private elementary school. The people at City National have been very professional, very available and very courteous. They probably understood the culture of church and the financial capacity of church better than any of the banks that we talked to in our move towards financing this loan. Bethany Baptist Church is the oldest black Baptist church in Newark. It was founded in 1871 and now has about 1,500 loyal members. We had a couple of other deals percolating, but we were more interested in City National Bank because it is an African-American financial institution, and we want to do our part by working with them."
St. Mark Child Development Center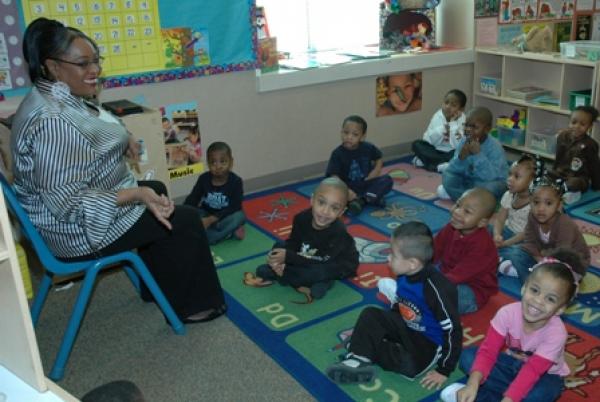 Walk in to the new St. Mark Child Development Center and you're immediately blown away. Colorful classrooms, a beautiful theater, a dedicated staff and a creative curriculum are ingredients of the center that meet the spiritual, social and survival needs of its central city neighborhood.
Every year St. Mark Child Development Center serves approximately 225 low income families through its early childhood education program, a before and after school program, and a summer camp. Nearly 100% of the children are African American, with many living in single-parent households in one of Kansas City's poorest neighborhoods. Having access to high-quality, convenient child care empowers St. Mark's parents to find and retain gainful employment. In addition, the Center serves as a neighborhood anchor, providing a safe, warm and attractive site for a variety of community services. 
St. Mark Church built the $4.5 million center with funds raised as well as a loan from Central Bank of Kansas City through its Urban Core Improvement Fund (UCIF). The fund uses deposits from foundations, individuals and companies to make loans to the community which includes social service agencies and businesses that are looking to improve our urban core. 
Another bank had turned down the church's loan request as too risky. But Central Bank, long-time corporate citizen of the Historic Northeast, eagerly said yes. Rebuilding distressed areas in the urban core of Kansas City benefits many and has long been the mission of Central Bank of Kansas City who opened its doors in 1950. "Helping people that are doing great things makes sense for our community as well as the city. Sometimes you have to reach out to help worthwhile causes like St. Mark," said Bill Dana, president and CEO of the bank.
"Central Bank literally came and guided us every step of the way and has been very supportive," said the Rev. Sam Mann, Executive Director of St. Mark. "It's a bank that's very interested in the community where they live. They are a bank that's truly committed to that area." 
This morning the preschool children gathered together for Village Voice time in the colorful and creative theater. They are led in song and dance by their teachers and peers. Their smiles and actions show that this is a great place to begin your education. Central Bank of Kansas City is very proud of their involvement with St. Mark and will continue to help other worthy causes through their Urban Core Improvement Fund.
City National Bank Supports Salon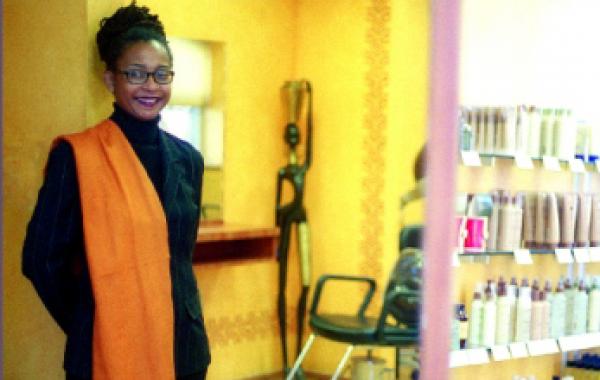 "City National Bank refinanced a loan we had with another bank. Through City National, we were able to cut the interest significantly and with the extra financial resources we could complete the renovation of a five-story townhouse, which used to be a crackhouse. Now we have a hair salon with ten styling chairs, and five spa treatment areas. The top three floors will become one-bedroom apartments in the next few weeks with the help of City National. "We are really happy to be part of the revitalization of this terrific neighborhood. We planted flowers in our front garden, and now our neighbors also plant flowers, so it is really nice to walk around the area in the summer." - Sharon Ayers - Harlem, NY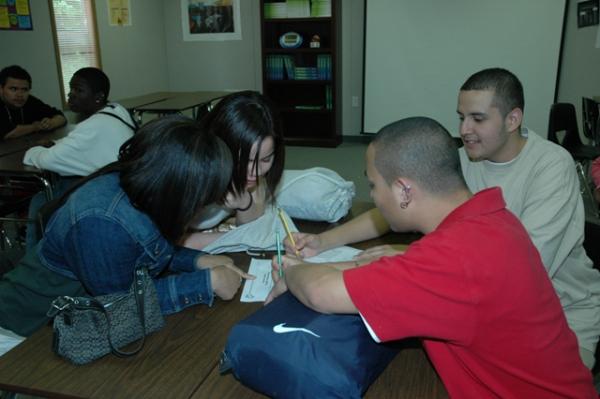 Financial literacy programs like Central Bank of Kansas City's Teach Children to Save Program are one of the things that make our member banks so unique and effective in the communities they serve. Central Bank of Kansas City started the program as a co-sponsor of the first annual Money Smart Week, a financial literacy campaign conducted by hundreds of organizations nationwide. Central Bank of Kansas City's Teach Children to Save Program gives kids the information and education they need to make wise financial choices and and save money.